Who we are
We are a 501c3 non-profit organization based in Romeo, Michigan, with foster homes located throughout southeast Michigan. We are a safe haven for domestic rabbits who have no place to go. We provide food, hay, amenities, vet care, love, and affection for bunnies from all backgrounds and have a special interest in caring of abandoned mamas and babies. 
We believe that rabbits are exceptional animals who make wonderful house pets. We strive to spread awareness about these remarkable animals and educate all prospective rabbit owners in how to best meet their needs.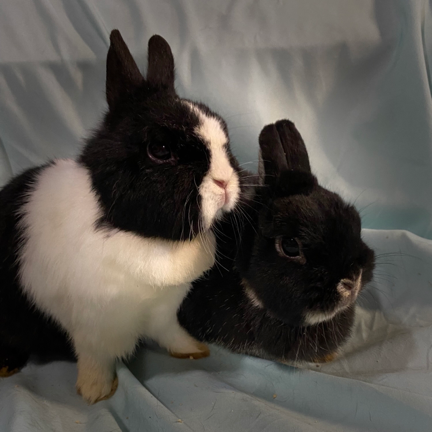 Your donations matter to them!
Every bunny needs love, food, water, shelter, and basic vet care. As a 501c3 non-profit organization, we operate off the kindness and generosity of others. Your donation today helps us ensure that no bunny in our care goes without.
The following button takes you to our Facebook page, where you can make a contribution using the Donate button.
Thank you!
Donate today